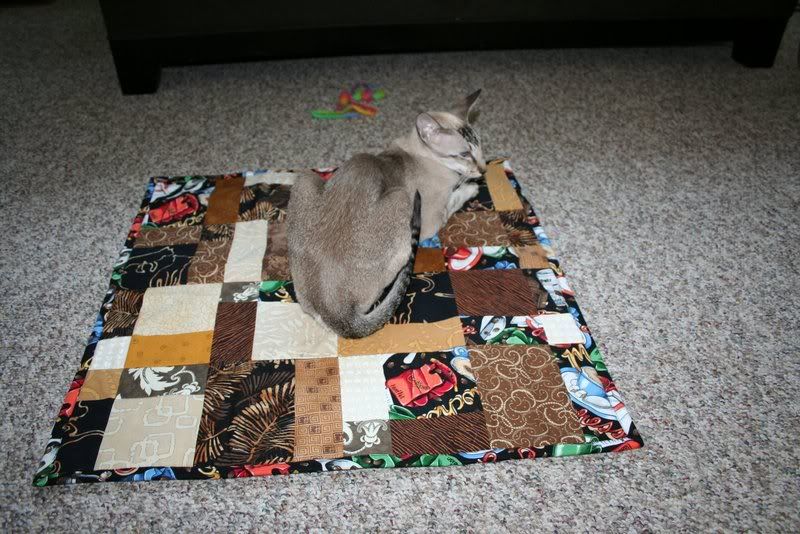 I love love love our Gizzy Quilt! I'm really glad that it fits perfectly in our Poang Chair and the three of us can all snuggle up at once. Usually its just me and Latte during the day.
~Kaze
Gizzy Quilts are so comfy that I get sleepy just touching ours. The quilt is really more mine because it has squares of a coffee theme and the whole back is the coffee fabric. It doesn't say "Latte" but it does say Mocha and have coffee beans and stuff. It is the best place to nap in the house!
~Latte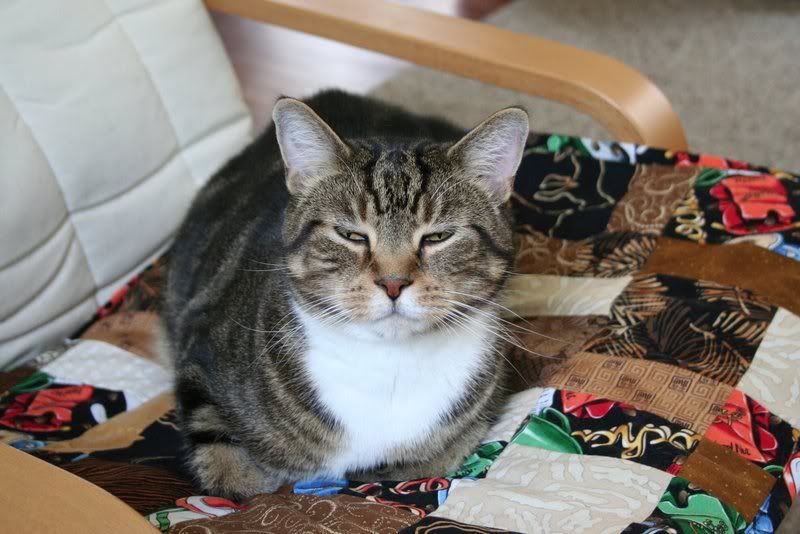 Of course I love our Gizzy, especially in its permanent home on our Poang Chair. It fits perfectly and when guests come over the Woman just moves it (and our fur). The colors match me very well and its comfy enough I even let Kaze snuggle sometimes. Mostly in the evenings Latte curls up with me and we have bath/nap time together. Our Gizzy Quilt is so perfect for us!
~Chase