I love, love, love my Gizzy quilt. My mom has placed it right by one of the huge windows in our living room, where it gets the afternoon sun. I love to lie on my Gizzy quilt and feel the warm sun on my skin, or sit on it and watch birdies outside.
My Gizzy quilt is extra special because it has DRAGONS on it! Millie's mom found this special dragon fabric for me! Isn't it beautiful?!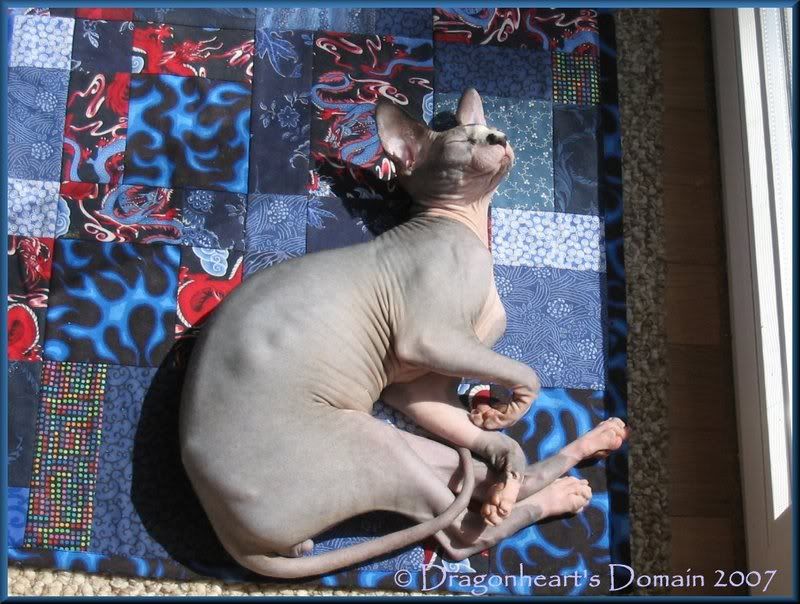 Thank you so much for my Gizzy quilt, Millie's mom, for finding the special dragon fabric for me, and for shipping it all the way to Germany! I love my quilt!